Here at Restoration Salon and Spa we carry tons of amazing products from JBeverly Hills. These products are great for repairing, maintaining, and taking care of your hair, whatever it may need. We have many different products to chose from, here are some of our client's favorites:
Fragile Shampoo: Our most popular shampoo is Fragile Shampoo. Perfect for color treated hair, it adds shine, improves manageability, and repairs damaged hair.
Fragile Conditioner: Paired with the Fragile Shampoo, this duo is unstoppable! This conditioner will nourish dry, color treated hair while adding shine.
Masque: This conditioning treatment is perfect for hair that is dry and damaged. It is a paraben free intensive RX hair treatment that immediately improves elasticity of the hair. It detangles and smoothes leaving hair soft and healthy!
Strong Hold Gel: The most popular product amongst our men, this gel locks in style without all that flakey build-up. It has a dependable and long lasting hold while providing support and flexibility. It smells great too!
Revive Coconut Oil: The perfect finish to any hairstyle is the Revive Coconut Oil. Formulated with coconut, argan, and grape seed oil, this finishing product helps strengthen elasticity of the hair and retain moisture. It also protects against humidity and heat while leaving hair smooth and shiny.
Lift Up: This amazing volumizing spray helps to give your hair a lift without weighing it down. It gives the ultimate style support while leaving your hair full of body!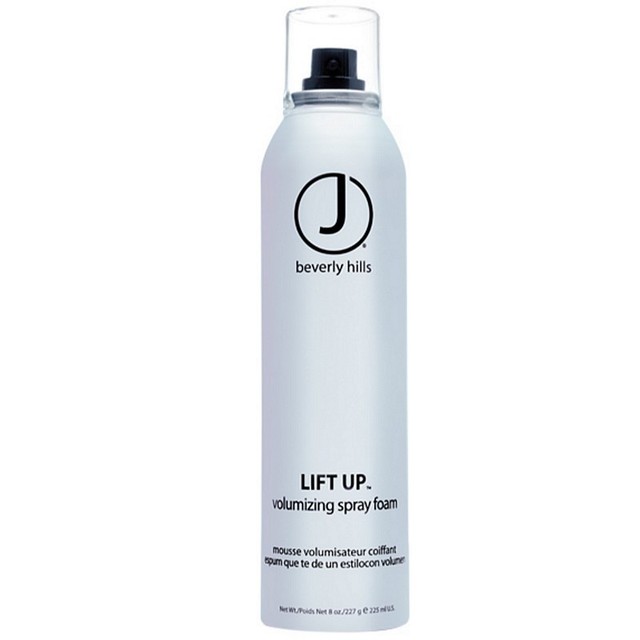 Detangle: This sealing conditioner will lock moisture into your hair for a smoother feel! Just spray into damp hair and comb through for best results. It also adjust your hair's PH levels, locking in your color!
All of the JBeverly Hills products that we carry are sulfate and paraben free. They are amazing quality products that only require a small amount each time you use them. This makes the products last longer, saving money in return! Stop by the salon today to see our selection!